In IMPACT we are proud to present our brand new website with new appearance! Now, our content is easier to reach from the homepage just with one click.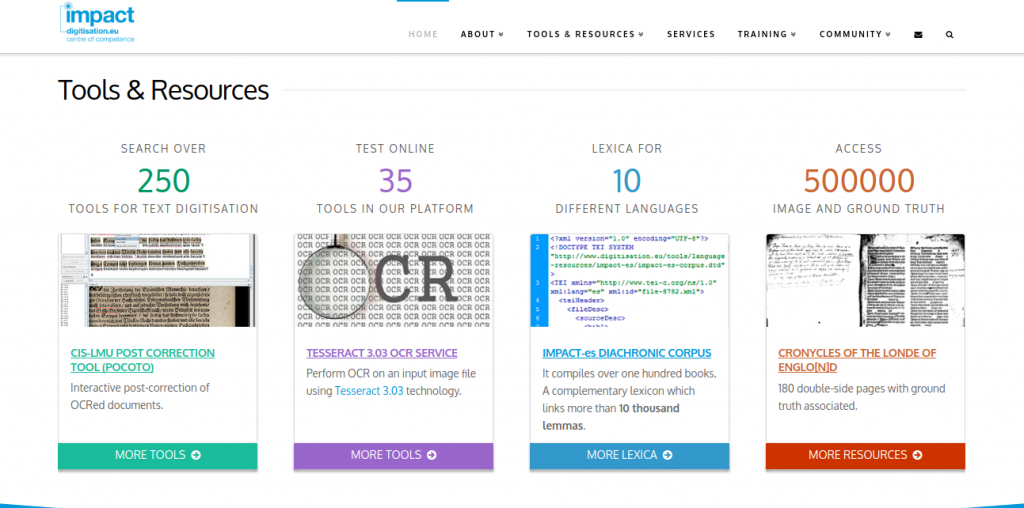 In this post we are summing up the key features of our website and how you can interact with it.
Tools
We have two resources related with tools: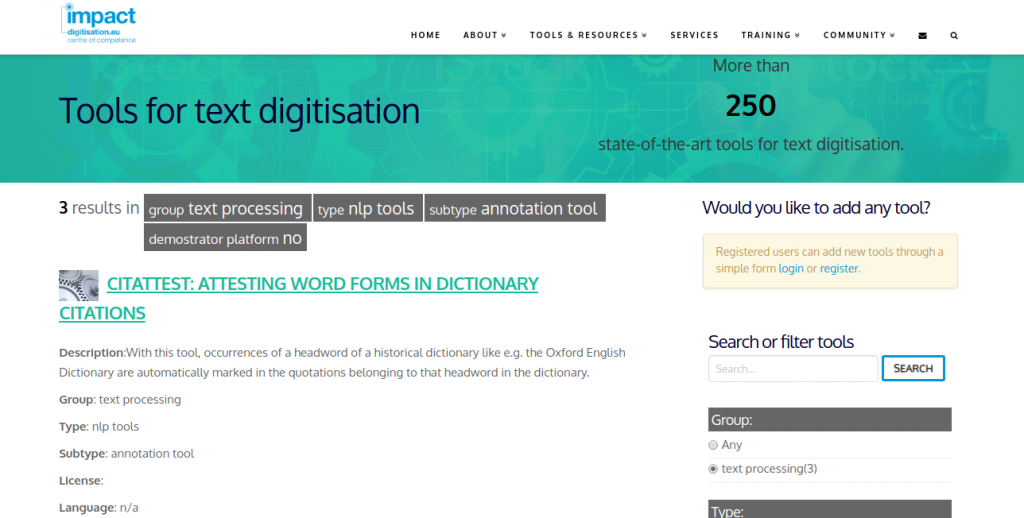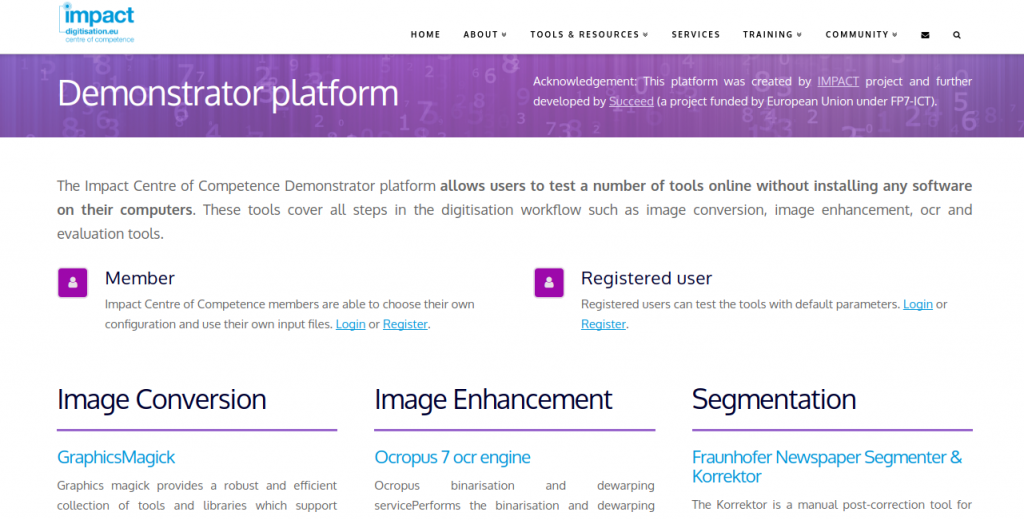 Resources
IMPACT offers two types of resources to improve the text digitisation: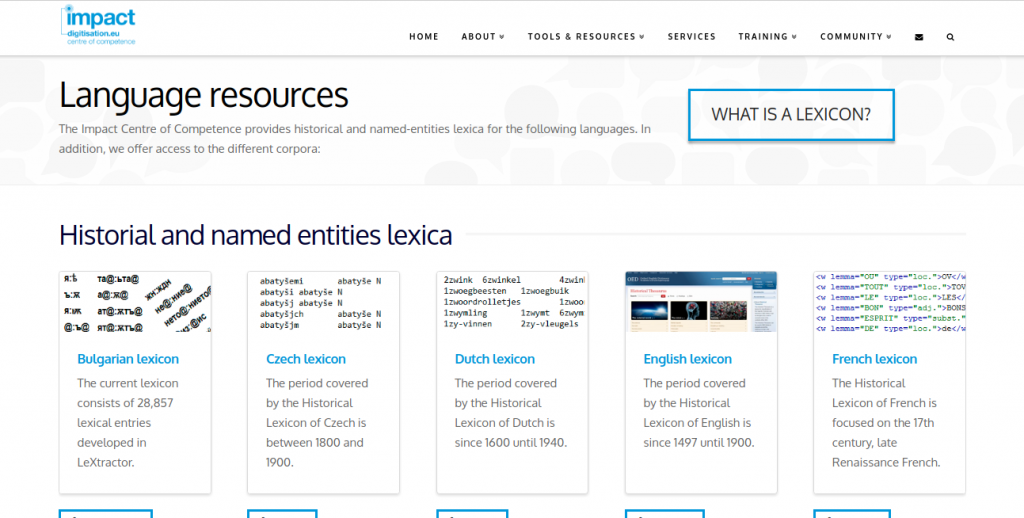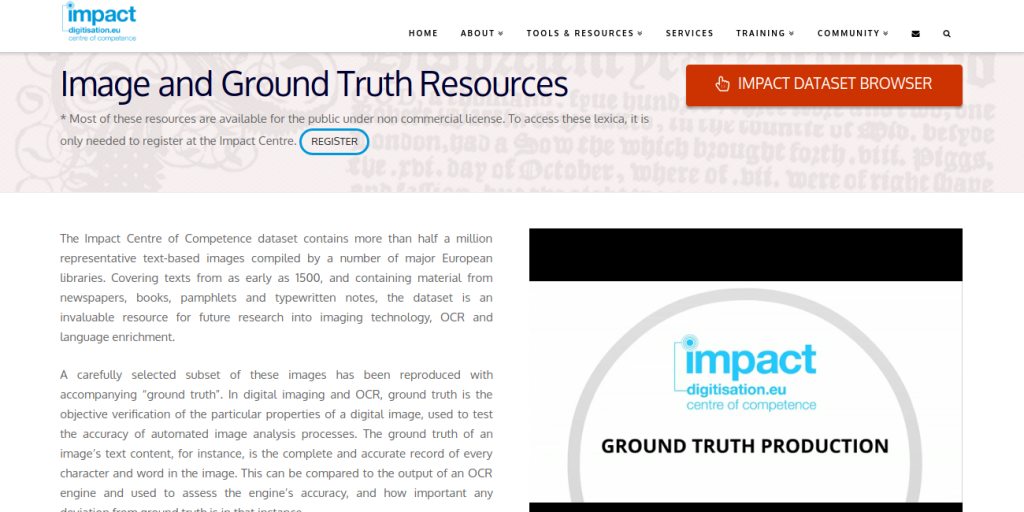 Services
The Services section presents the catalogue of services offered both by IMPACT itself and by its members. These services cover all steps in the digitisation of printed texts. For further information of our services, you can write us at any time at info@digitisation.eu.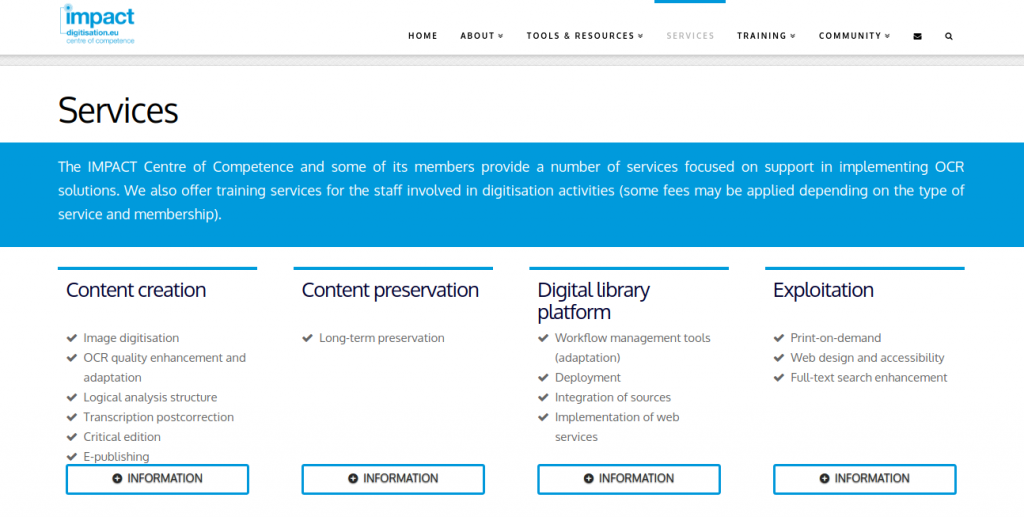 Training
IMPACT offers training materials about digitisation techniques (Impact training materials)and particular tools (Succeed training materials), as well as recommendations for facing digitisation projects (Recommendations for digitisation projects). Additionally to these materials, IMPACT organises face-to-face and online training events such as webinars, workshops and tutorials, all the information is included in Training section.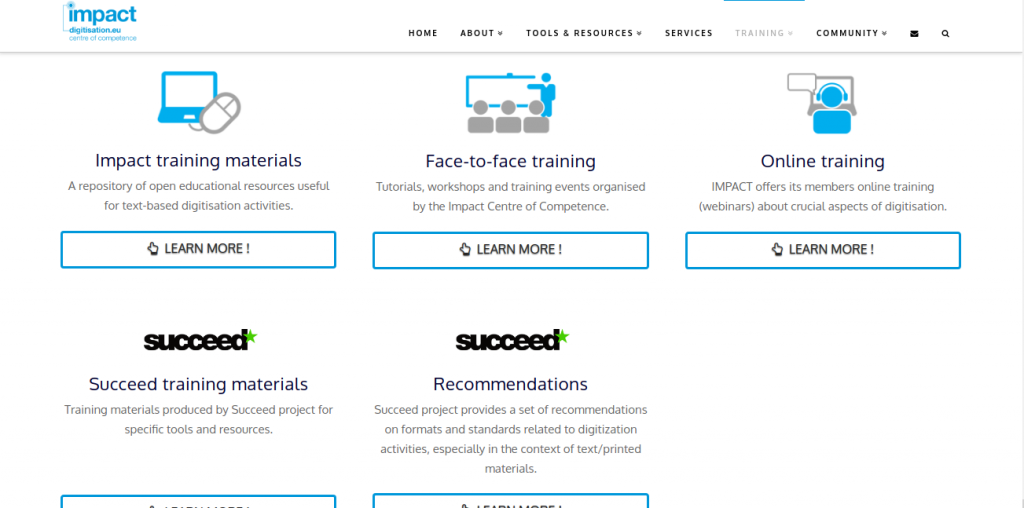 Community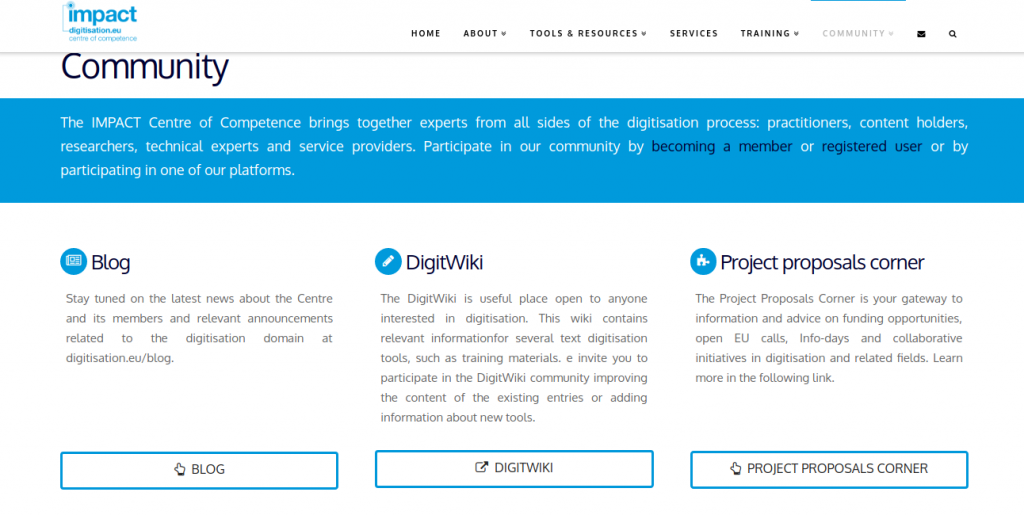 We invite you to look into our site and participate in our community!!