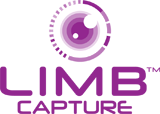 The IMPACT Centre of Competence member company, i2S DIGIBOOK, has just released a new version of their capture software LIMB.
Discover the latest version of LIMB Capture, i2S powerful digitisation system recognised worldwide.
LIMB Capture is easy-to-use and professional and offer a better user experience with two interfaces according to your needs (professional and self-service interfaces).
The last version of LIMB Capture software is compliant with the following scanners:
CopiBook Open System
CopiBook V-shape
eScan Open System
Supported languages: Chinese, Czech, Dutch, English, French, German, Italian, Portuguese, Russian, Spanish
Please check the document LIMB Capture release notes to get all information of LIMB Capture software versions. Download it from the i2S cloud https://www.i2s-cloud.com/owncloud/index.php/s/PLfP2tWbewrM8th or from our FTP server ftp://LC-soft:LC-2010@82.228.76.1
For further information, please visit http://www.i2s-digibook.com/products/digitize/limb-capture/limb-capture/