Search over
Tools for text digitisation
---
Lexica for
different languages
---
More tools
---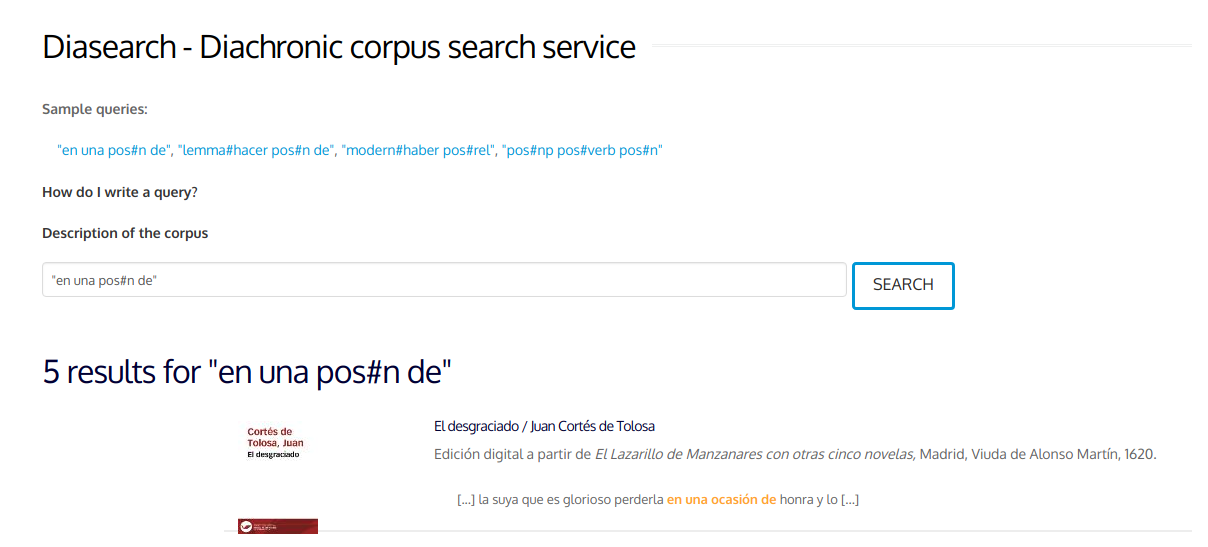 Diasearch is an online service which enables users to perform linguistically enriched queries on a collection of historical texts.
More lexica
---
High quality images with ground truth associated from the collection of Biblioteca Nacional de España.
More resources
The Impact Centre of Competence wants to make the digitisation of historical printed text better, faster and cheaper.
IMPACT CKC-Helpdesk
First-line assistance on digitisation tools and techniques and related fields open to institutions and particulars looking for advice.
Join our 1,027 subscribers
Be updated on the latest news on IMPACT Centre activities and other relevant initiatives.