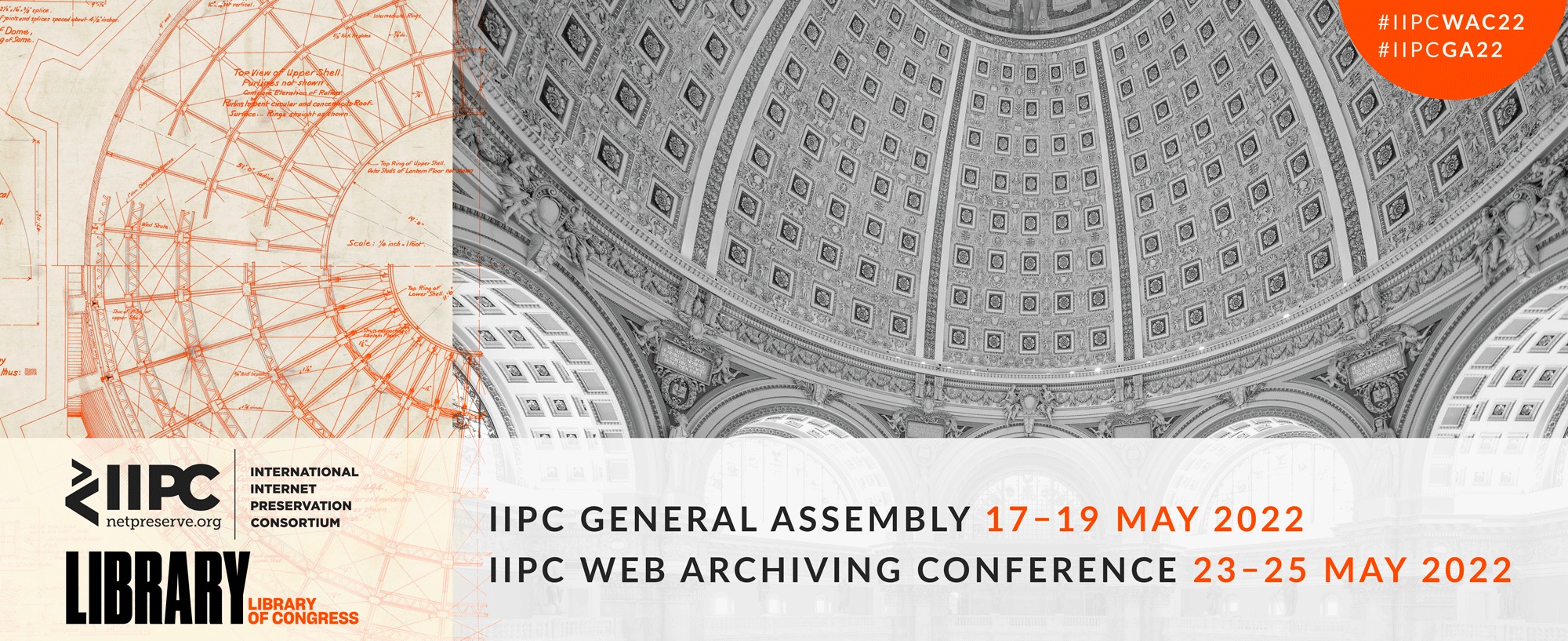 The General Assembly (GA) and the Web Archiving Conference (WAC) 2022 will be hosted online by the Library of Congress and the IIPC. The GA will be organised on May 17-19 as a series of meetings for IIPC members and will accommodate all IIPC time zones. WAC will begin with a day of workshops on May 23, and continue with the conference from May 24-25, trying to accommodate as many time zones as possible.
Conference format
The conference program will consist primarily of live Q&A sessions. Presenter will be asked to create a 10-15 minute video presentation which will be published (with password protection) on Vimeo, and accessed by registered delegates before the Conference. These videos will not be played during the conference sessions. If presentations are recorded in languages other than English, the presenters will be asked to provide captions in English.
During the live Q&A session, each participant will be asked to give a short summary of their presentation (without slides) before the program committee assigned moderator opens the Q&A. Delegates will have the opportunity to submit questions in advance of the conference and during the live session. The Q&A sessions will be in English.
In addition to a poster (in the form of one or more slides), authors of posters and demos with accompanying lightning talks will be asked to submit a short video (up to 5 minutes) which will be published on Vimeo and also played during the live poster sessions.